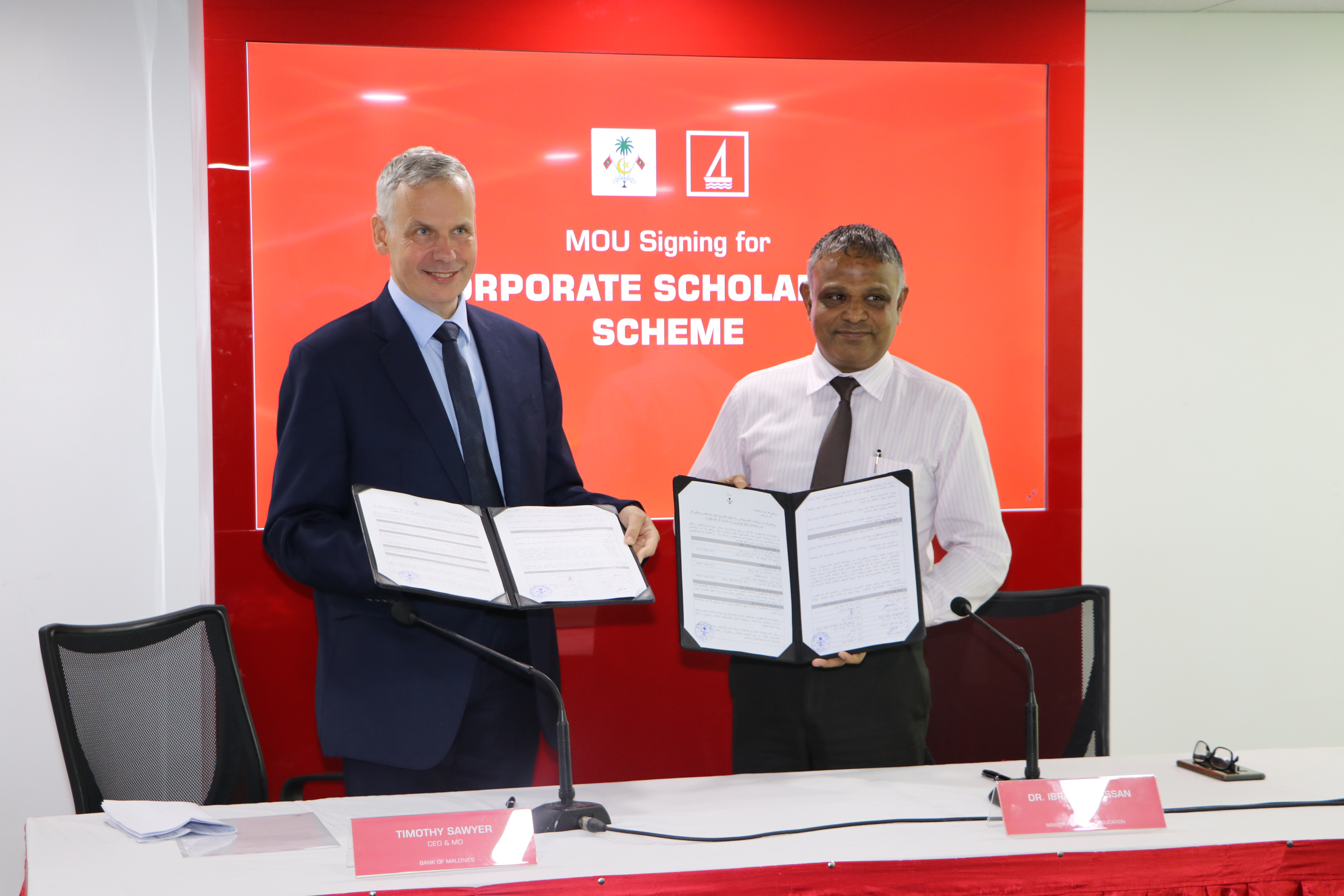 Ministry of Higher Education and Bank of Maldives (BML) signed a partnership agreement, to provide higher education and training opportunities under the Corporate Scholarship Scheme.
Minister of Higher Education Dr Ibrahim Hassan and BML's CEO and Managing Director Tim Sawyer signed the Memorandum of Understanding at a special ceremony held at the bank.
"Through various initiatives and partnerships with colleges and universities, we have continued to enhance learning environments and create more opportunities for our staff. It is our pleasure to partner with Ministry of Higher Education for their Corporate Scholarship Scheme", said CEO Tim Sawyer.
Minister Dr Ibrahim Hassan stated that the Corporate Scholarship Scheme will provide a great opportunity for the staff of BML and also Maldivian students seeking higher studies locally and internationally. Minister also stated that the Ministry of Higher Education in collaboration with the Bank of Maldives would work together to facilitate more scholarship opportunities for Maldivian students.
This article was published on 28/11/2019